Pastors' Wives Thriving in the Fishbowl
Who We Are
Ramona, Current Webmaster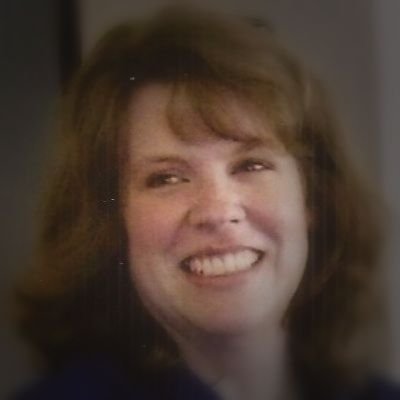 Married to a pastor since 1993, Ramona has a heart for all pastors' wives to feel supported and encouraged -- no matter their denomination, church size, gifts, abilities, nor level of involvement. There is no ideal or typical pastor's wife. There's only who God created each of us to be.
Before marrying a pastor, Ramona spent time in 3 denominations: Lutheran, Methodist, and 2 sub-denominations of Baptist. Her ministry to pastors' wives focuses on the ties that bind us together.

Ramona helped Sue Mitchum re-launch the ministry of PastorsWives.Org in 2003, has served as a website assistant through the years, and also founded the PastorsWives.Com blog, which will eventually reside at PastorsWives.Org.
As time allows, much volunteer work is going on behind the scenes to reach out to more pastors' wives. In the meantime, connect with our ministry via:
Twitter:
@pwconnect & PW List

Facebook:
@pwconnect

Other Social Media:
@pwconnect |

PW Pins


Never Miss a Blog Post:

Subscribe Via:
reader |
via email
---
About the Former Webmaster, Sue Mitchum:
I grew up at Arcade Baptist Church, a church in Sacramento, California.I accepted Christ as my personal Savior the summer before my first year in High School and met my husband, Dan, at Biola University, where we were both Christian Education Majors.

For more than 25 years, I have been married to my wonderful pastor-husband. My first pastor's wife experience was at age 23, when Dan was an Assistant Pastor & Youth Pastor in a small church in a small town. In the Fall of 1986 Dan started at Dallas Theological Seminary, and the day after graduation we moved to Northern California where Dan accepted his first post-seminary position at a large non-denominational church. We spent 19 years in that church before following God's leading to New Hampshire to serve in a wonderful church in New England.
For most of our kids' growing years, I have been an SAHM (stay at home mom) to our son and daughter. Having always enjoyed working on the computer, I developed a family website to keep extended family up on our news, and to help the congregation get to know us, called Dan & Sue's Place found at www.DanandSue.com.

My philosophy of Ministry to Pastors' Wives
Elisabeth Elliott wrote "The fact that I am a woman doesn't make me a different kind of Christian, the fact that I am a Christian makes me a different kind of woman." I believe that being the wife of a pastor doesn't make me a different kind of Christian woman, but it makes my life more public and adds innumerable expectations. The role of pastor's wife is completely subjective--there are no specific set responsibilities, expectations are as varied as the number of members in a church, and there is little, if any, available training. All of this brings unique stresses that are often only understood by other pastors' wives. For this reason, I strive to provide a grace-based arena for wives of ministers to find help, friendship, comfort, hope and understanding.
Objectives for this ministry
Encourage pastors' wives in their calling by providing…
Resources to assist in various aspects of your life as a pastor's wife.

Safe places for discussing the frustrations and joys common to pastors' wives with other pastors' wives who will listen to, encourage, and offer insights when appropriate.

Forums in which pastors' wives can voice their perspectives on a variety of subjects and issues.
The Site's History
In June 1998, Amy Osborn, a solo Pastor's Wife in the Pacific Northwest, originally began this ministry as PastorsWives Thriving in the Fishbowl. It was established to create a safe place for a pastor's wife to share and find friendships. She began it with a simple newsletter and message group on Yahoo! That group still exists, but Amy expanded it to include a large website and online message board. By 2002, the website's newsletter ministry had expanded to over 1200 recipients worldwide, with more than 1300 women utilizing the PastorsWives.org e-mail service, and more than 500 registered users of the Message Board, which received several hundred posts each month. As a pastor's wife, I was blessed by Amy and the website she made. Amy's family site is My Heart's Refuge.
Since about August 2002, I had been praying for God to lead me into a new ministry. I had two ministry projects end, and I felt a great pull to continue mentoring, and continue in ministry. It seemed that God was leading me into something, but I wasn't sure what it was. Somehow, I hoped that I could use what I had learned over the last couple of years about web design, but I just couldn't imagine what that could be. By November, I was getting restless; I wanted to know where He was leading me. I felt directionless; and for a goal-oriented person, it caused me to go to Him often to ask for strength to wait for His timing, not my own.
In December 2002, Amy announced that she was closing the Thriving in the Fishbowl site. I was very sorry to see that website end, but what I didn't realize at the time was that God was opening a door for me to use my gifts. After I got over the initial shock, I thought "Whoa, that may be what God was asking me to wait for!" and wrote to Amy about it. When she eventually said "no", I was back to waiting. But I continued to pray for guidance into the right spot for me. Also on my heart was a burden for all the wonderful pastors' wives that were a part of the "Fishbowl" community. I searched the net for something like it and could find none. But, I continued to pray for the other pastors' wives from "The Fishbowl" out of a burden on my heart.
Around the end of January 2003, as I was writing out a prayer laying my burdens down—for the Pastors' Wives from The Fishbowl, and about my frustration in not using my gifts, I suddenly looked at the page and it was so obvious! I talked to my husband about it first. He was completely supportive, and thought it seemed a wonderful use of my gifts. The very next morning, I woke up and just began writing down all kinds of things for a new pastors' wives site. But I kept seeing Amy's work in it. I wouldn't think of starting a new site for pastors' wives, especially one that would be so influenced by her, and not telling Amy about it first. She and I had corresponded a good deal over the last few years, and when I wrote to her about it, she responded very positively. She agreed to let me use the name and website domain, offering whatever pages she had built to use for the "new" site.
After much planning, lots of e-mail, a new computer for my birthday (what a great husband!), I launched the "new" Pastors' Wives Thriving in the Fishbowl in March 2003. Thank you, Amy, for your vision and tender heart for fellow wives of pastors who wish to thrive in our own fishbowl!
Sue Mitchum,
Former Webmaster, Pastors' Wives Thriving in the Fishbowl